The strong morning winds abated before racing started, and with a southerly blowing, several sailors wondered whether they'd be sent around the lake! Fortunately the sailing remained in the main bay as the wind strength varied considerably, and it seemed as if it may not come back at one stage, but it did.
With the fear of losing some racing on Sunday due to forecast high winds, the visiting Catapults opted to squeeze in a third race, and it introduced a new winner outside the Ede family!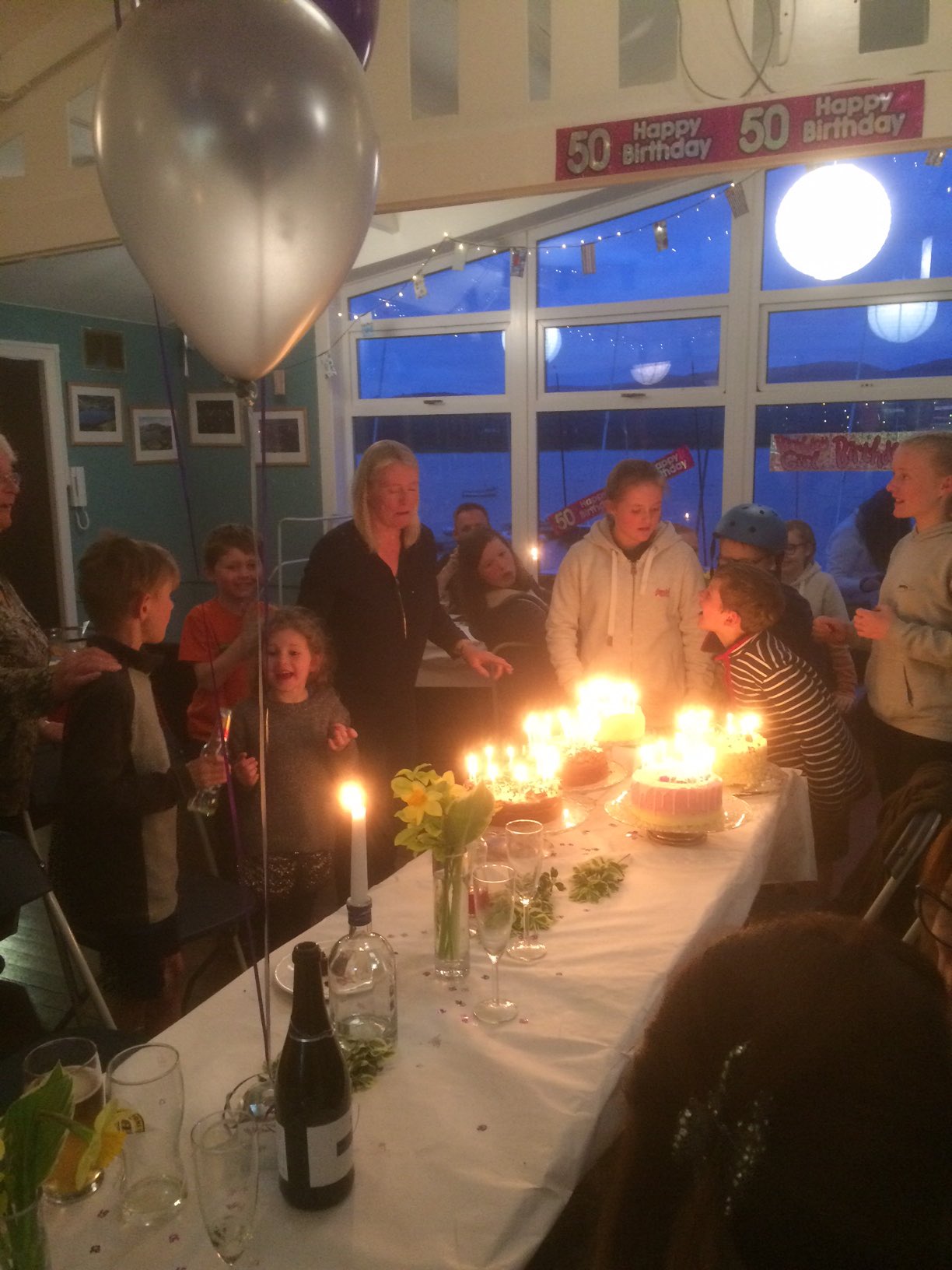 What would Sunday bring? Perhaps plenty of wind to blow these candles out and time to recuperate from Andrea's 50th birthday bash?
Sunday arrived with a lovely sunny day, and light winds first thing in the morning that rapidly built up with a southerly wind that formed white horses across the lake. The Catapults had decided to enjoy the lakes rather than risk breaking their boats, and there was a lack of enthusiasm to get on the water by anyone else. So after a couple of hours postponement, no sign of the wind abating, racing was cancelled for the day.
A barbeque is planned for the evening.
At the moment, Monday could be more of the same